Click the Buttons Below for Additional Information About Nutrition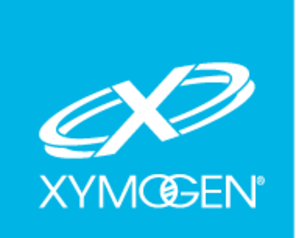 Registered Dietitian Nutritionist #ND8345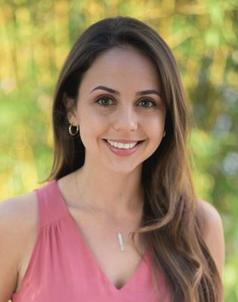 Mikka Knapp is an in house Integrative and Functional Dietitian Nutritionist. She's a native to Sarasota, FL. and graduated from Florida State University and Tulane University School of Public Health and Tropical Medicine. She is currently working on a new project associated with Sarasota Memorial Hospital.
Mikka takes a holistic approach with her clients focusing on the complexity of an individual and taking into account environmental, genetic, social and spiritual factors.
She will give you the knowledge and practical tools to take control of your health.
Mikka offers MRT Food Sensitivity Testing & Diet Therapy.
Every body is unique and a personalized approach is given to each client.
Education & Experience:
Sarasota Memorial Hospital, Clinical Research Center​
DIFM certified in Integrative & Functional Nutrition
Tulane University, Board-Certifying Internship
Florida State University, Bachelor of Science
We are proud distributor of pharmacy grade nutritional supplements. Pharmaceutical Grade products must exceed 99% purity (natural sources) and contain no binders, fillers, excipients, dyes, or unknown substances. Fewer than 3% of the products on the market are pharmaceutical grade.
Why Doctors Recommend XYMOGEN
Why Would Your Healthcare Practitioner Partner With XYMOGEN?
Healthcare practitioners constantly seek out the most current and effective approaches to helping patients achieve optimal health. XYMOGEN provides practitioners with cutting-edge research and developments in clinical nutrition and functional medicine to assist them in this practice.
Partnering with XYMOGEN assures your healthcare practitioner that the formulas they recommend and use are the highest quality in the industry and contain effective levels of ingredients. All XYMOGEN formulas are pharmaceutical grade. This means that the product has been manufactured under GMP (good manufacturing practices) conditions and is safe, pure, and effective.
Why Choose XYMOGEN Exclusive Professional Formulas?
Rigorous inspection and testing by the strictest regulatory agency in the world.
Everything listed on the label is present in the capsule, tablet, powder, or liquid. What you see is exactly what you get. No impurities, toxins, or unlisted ingredients.
With minor exceptions, the formulas do not contain wheat, gluten, corn protein, yeast, soy, animal, or dairy products. None of the formulas contain artificial colors, artificial sweeteners, or preservatives.
Manufacturing facilities are climate controlled to retain the quality of the products from manufacturing to the time it's on your shelf.
The Quality Control department tests and verifies the identity, purity, potency, and composition of all raw materials when they come in, and all finished products before they leave the facility – this includes heavy metal testing for lead, mercury, arsenic, and cadmium on every single lot.
REGULATIONS AND INSPECTIONS
Since October 2015, XYMOGEN has had the unique distinction of being inspected and approved by Australia's Therapeutic Goods Administration (TGA), the pharmaceutical regulatory agency of Australia. Considered the toughest regulatory agency in the world, the TGA inspection and certification is conducted at a pharmaceutical-level standard. Only a handful of U.S. companies are able to achieve the status of holding a TGA certification.
FOS & IKOS CERTIFICATION
The International Fish Oil Standards Program and the International Krill Oil Standards Program are the only third-party testing and certification programs for fish and krill oils. These organizations verify active ingredients such as omega-3 fatty acids, test for environmental contaminants and harmful chemicals that can be present as a result of the ecosystem, and test stability or shelf life of the product. All of XYMOGEN's OmegaPure fish oils and our OmegaPure Krill Oil are IFOS and IKOS-certified respectively. In fact, they have each been awarded the highest—five star—rating because they not only meet but also exceed IFOS/IKOS standards.
THIRD-PARTY TESTING
XYMOGEN requires regular, independent, third-party testing to verify our formulas meet the stringent standards we use for quality and purity. This means that every batch of a given product is tested by a qualified lab for an accurate analysis of its contents. XYMOGEN guarantees that each formula is 100% compliant with the ingredients listed on the label, meets or exceeds GMP quality standards, and undergoes rigorous testing – a promise you can only expect from XYMOGEN.
EPEDIGREE PROGRAM
What is ePedigree? An ePedigree is a record, in electronic form, that traces the changes in ownership of a pharmaceutical product. It begins with the manufacturer and documents the transactional history of the product until it reaches the person or organization administering or dispensing it.
Pedigree laws are being enacted because of the increasing prevalence of counterfeit prescription drugs in the U.S. Although Pedigree laws do not affect natural health and supplement companies, the many benefits to the customers and their patients were too great to ignore. These benefits are why XYMOGEN has decided to become the first company, that they are aware of, in the nutraceutical industry to implement an electronic track and trace program, that will soon encompass the entire line of exclusive, professional formulas.